Ian McKellen se une al elenco La Bella y la Bestia
El actor inglés será Ding Dong en el live action de la Bella y la Bestia de Disney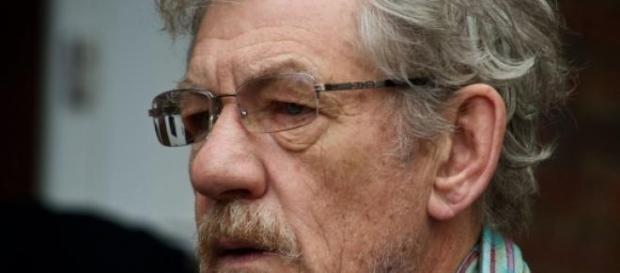 Disney ha confirmado al nuevo actor que se suma al proyecto del acción real de la 'Bella y la Bestia', Sir Ian McKellen (X-Men, The Lord of the Rings), McKellen dará vida (con su voz) al personaje Ding Dong, un camarero que queda transformado en un reloj de cuerda debido a la maldición de una hechicera.
Emma Watson, quien será la encargada de protagonizar a Bella, adelantó la noticia al escribir en su twitter:
"IanMcKellen there couldn't be a better person for Cogsworth. Welcome! X", ("@IanMcKellen no puede haber mejor persona para Ding Dong. ¡Bienvenido!").
Más tarde, el actor hizo oficial el anuncio al escribir:
"Excited to make @DisneyPictures debut w/director Bill Condon & cast including @EmWatson, @TheRealLukeEvans.
Hoping all goes like clockwork".
("Emocionado de hacer mi debut con @DisneyPictures con el director Bill Condon y el cast incluyendo a @EmWatson, @TheRealLukeEvans. ¡Espero todo vaya como un reloj!").
El inglés ha sido nominado a los premios Oscar en dos ocasiones, la primera como mejor actor por su trabajo en God and Monster (Bill Condon, 1999) y la más reciente en 2002 como mejor actor de reparto en The Lord of the Rings: The Fellowship of the Ring (Peter Jackson, 2012).
Hasta ahora, el elenco está conformado por: Emma Watson (Harry Potter, Noah) como Bella, Dan Stevens (Downton Abbey, The Fith State) como Bestia, Luke Evans (The Hobbit: The Desolation of Smaug, Dracula Untold) como Gaston, Emma Thompson (Harry Potter and the Prisoner of Azkaban, Saving Mr. Banks) como la señora Potts, Gugu Mbatha-Raw (Doctor Who, Touch) como el plumero Fifí, Kevin Kline (Definitely Maybe, No Strings Attached) como Maurice, Audra McDonald (Private Practice, Annie) como el armario y Josh Gad (Frozen, 1600 Penn) como Le Fou.
El estreno de la cinta está previsto para marzo del 2017 y correrá a cargo del director estadounidense Bill Condon (Dreamgirls, Mr. Holmes), con un guión de Stephen Chbosky (The Perks of Being a Wallflower, Rent) y la múscia de Alan Menken (Pocahontas, Aladdin) quien repetirá su papel como compositor.